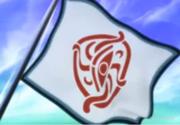 List of Communities in the Little Garden
Notable Communties
Ouroboros Demon Lord Alliance
Requirements for levels:
7-digit Community has no requirements
6-digit Community required the ability to participate as a player while a
5-digit Community required the Community to possess the ability to host Games.
And that also meant that---the [Authority of the Host Master] that a 6-digit Demon Lord used would be much different from the scale and quality that a 5-digit Demon Lord would use.
Quotes
"If we want to go up to 6-digit level, we have to fulfill a trial made by the Floor Master."
"If we want to go up to a 5-digit level, we need to have 3 other communities of 6 digits under us, hang our flags at all these Outer Gates and be able to host a Gift Game with a hundred communities or more participating under an oath to our flag"
"Power of individuals are only part of the factors that would decide the level of the Community. We can expect different rules to apply to those who are in-charge of Little Garden."
Ad blocker interference detected!
Wikia is a free-to-use site that makes money from advertising. We have a modified experience for viewers using ad blockers

Wikia is not accessible if you've made further modifications. Remove the custom ad blocker rule(s) and the page will load as expected.