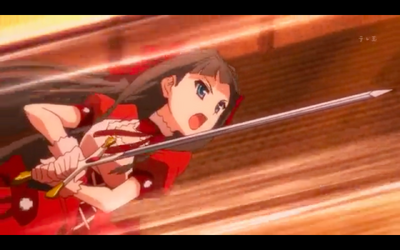 A cross-piece sword with a red gem on it's guard, white handle, and gold hilt.
The sword used to defeat Galdo Gasper in his gift game in Episode 3 - Sounds Like We're Doing All Sorts of Stuff in the Bath Together?. The gift game required a designated weapon to be used, namely, a specific sword found in Galdo's room.
The sword is used by Asuka Kudō to defeat Galdo, and is kept by her. Asuka's gift allows the sword's full power to be unleashed.
Gallery
Ad blocker interference detected!
Wikia is a free-to-use site that makes money from advertising. We have a modified experience for viewers using ad blockers

Wikia is not accessible if you've made further modifications. Remove the custom ad blocker rule(s) and the page will load as expected.