"Uh... hello?"

North Side is currently a stub page/article of the wiki.
Help Mondaiji tachi ga Isekai Kara Kuru Sō Desu yo? Wiki by expanding it.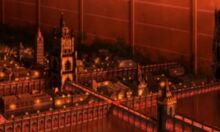 Background
The North Side's culture is different than the one shown in the East. Their Northern Floor Master  is Sandora.
Appearance
It was first stated in Episode 6 where the Problem Children got invited to attend a festival.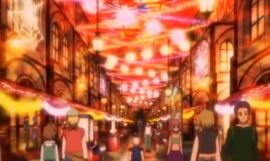 Later Shiroyasha accepted to sent them there. When they first took a glance at the outskirts, most of them wandered off.
The North is the opposite of the East. Not many people stay in the east, so the north is crowded and is filled with lots of different species. The North also decorates their buildings, structures, and many other locations part of the layers of the Little Garden differently than the East.
Communities in the North
Gallery:
Ad blocker interference detected!
Wikia is a free-to-use site that makes money from advertising. We have a modified experience for viewers using ad blockers

Wikia is not accessible if you've made further modifications. Remove the custom ad blocker rule(s) and the page will load as expected.